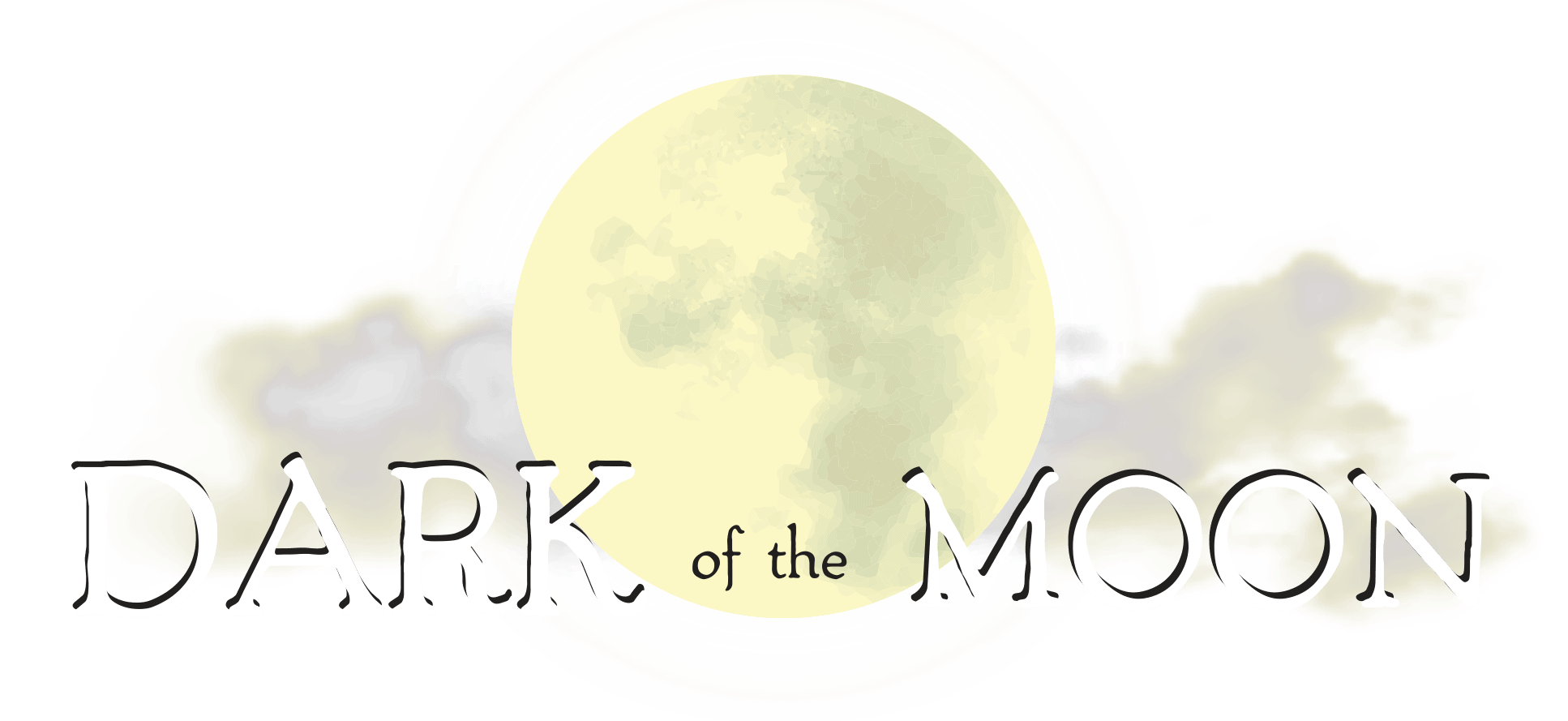 Adults Only! Red Light District + Ghost Tour
Voted Best Adult-Only Tour on the Island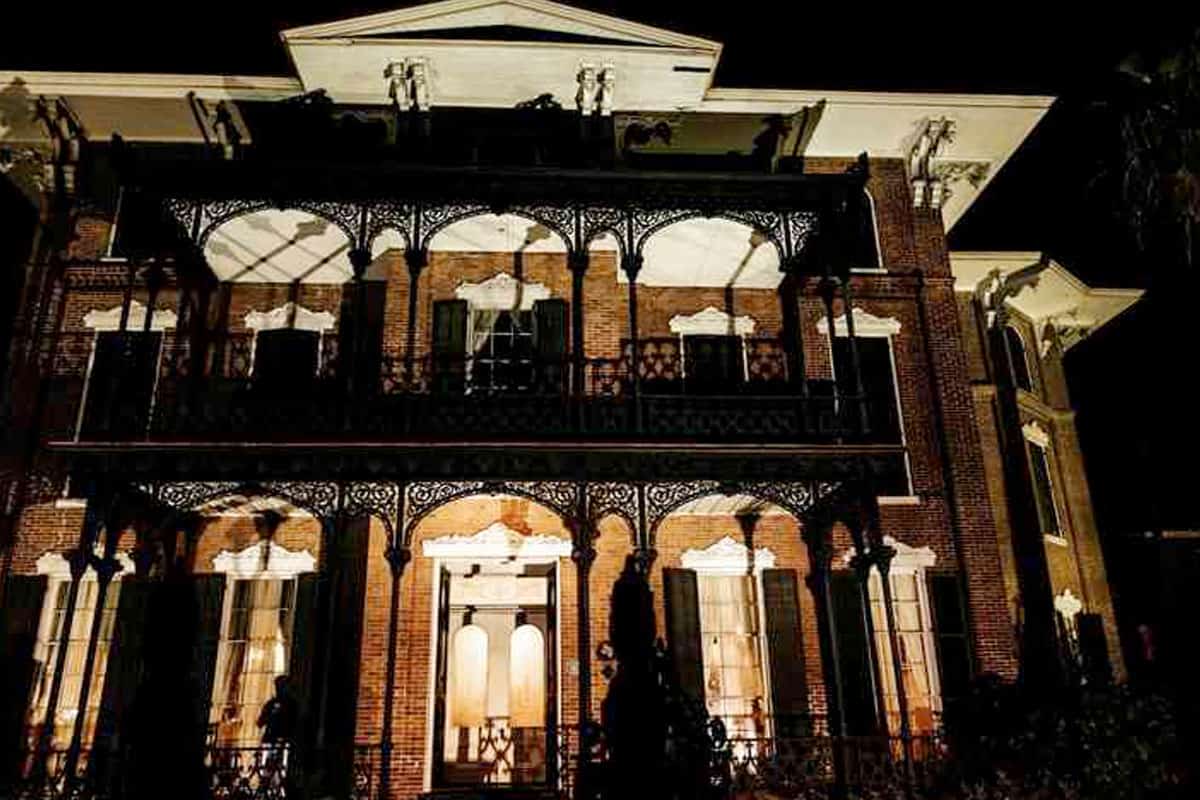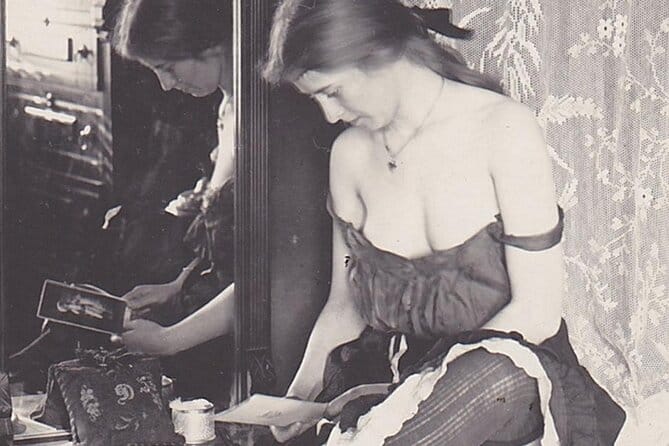 Galveston Red Light District Tour
A Walking Tour with History, Brothels & Ghosts
Get ready for a night that you won't soon forget! We're combining Galveston's two most popular tours! Join us for Ghost on the Strand meets Galveston Red Light District Tour.
We'll start our tour at Post Office, which was once was the heart of Galveston's red-light district. We'll walk "The Line" and we guarantee to amaze, shock, and educate you about the vice that once dominated Galveston.
Then we'll make our way to the historic Strand, where we'll explore the gory, spooky and fascinating paranormal happenings on the strand…the original street of horror.
Galveston, a cemetery with a beach attached. Natural disasters, bloodshed and fires claimed the lives of more than 10,000 people in one night. With its rich history, Galveston holds the title as the nation's most haunted city.
The graveyards covered with moss, the sights of abandoned boats floating on the sea, the sound of lighthouse bells echoing in the distance, calling you to encounter the supernatural!  The hauntings are countless. Hear the strange sounds. Feel the breath on the back of your neck. See the shadows that are dying to meet you.
Now, throw in 55 Houses of prostitution, and you've got the awesome adventure which is the Dark of the Moon tour! Guaranteed to be the highlight of your trip to Galveston. And if you pick up a hitchhiking ghost… we're sure you'll remember this tour for many years to come.
The most amazing tour I've ever been on in my life. Who knew Galveston had such an amazing history. I have never had so much fun learning about a city. Must do! You wont regret it.
Conference ended early and i booked this tour as an evening out for everyone. We had such a good time that I have been voted to plan all future entertainment for our conferences. This was an excellent team building experience.
The 15 people in our group quickly became friends and we all enjoyed the tour and each others company We played stump the guide and lost every time, he was absolutely amazing!
Darkness.
Terrifying

to some. Exciting to us. When the light is absent,

Mystery

and Surprises Await…
Frequently Asked Questions
How much does it cost
Tickets are $25. Active military, free. Note: The State of Texas Has to get theirs, so they'll charge you tax.
What are the tour times?
We offer tours at 10:00pm and 12:00 midnight.
Where do we meet?
We gather in front of 2711 Market Street. In preparation, please arrive 15 minutes early before your tour starts for a meet and greet.
Please note: we are not able to hold the tour for any reason. However, if you are running late, no worries, you can just join the next tour.
Is this a walking tour?
Absolutely! It's the only way to get up close and personal with all the fun to be had. The Fog will begin to morph and suddenly you'll feel a cold breath on your neck.
How much walking is involved?
About a mile with frequent stops. We stroll along at a very comfortable pace. There is safety in numbers from what lurks in the shadows. And, we have never lost anyone… yet!
Are wheelchairs or golf carts permitted?
Absolutely! The tour has been mapped out to accommodate everyone. And the guide is always there to assist you.
Can we bring Fido?
All of our other tours are pet friendly to all pets, even the lions, tigers, and bears!
Is there a bathroom along the tour?
Yes, there will be plenty of restrooms along the way.
What makes a ghost?
The paranormal researchers tell us that ghosts are formed in four ways; sudden death, demonic possession, habitual (they just don't want to leave), or unfinished business. When the 10,000 souls dies in the great hurricane of September 8th of 1900, the massive loss seems to have triggered many of the most well known incidences of paranormal activity. It is further speculated that ghosts like to live near water, who knew.
What if I don't believe in ghosts?
Whether you're a believer, a professional ghost hunter or down right skeptic you'll be amazed and glad you took this tour. Read our reviews and see just how many minds we've changed. The history alone is fascinating.
Is this the tour appropriate for children?
Because of the nature of the tour, we ask that you please make arrangements for all childcare before coming on the tour as this particular tour is for ages 18 and up.
Do you offer a military discount?
ACTIVE MEMBERS OF THE MILITARY ARE FREE! Thank you for all that you do. You don't need to book a ticket. Just call 832-245-0492
Can we bring alcohol on the tour?
Certainly! Alcohol is permitted on the strand.
Are you required to wear a mask?
You are not required to wear a mask, but you can wear one if you want. We want everybody to have a great time but also be safe. The entire tour is conducted outside in the open air so you can socially distance as far as you would like. Our tour guides speak very loudly so you'll be able to hear them from well over six feet away. You won't be touching anything. NO doors, seats or handrails. We won't even touch your phone to verify reservations.
Is there parking?
Yes, there is plenty of free lighted parking on the street.
What if it rains?
Wear a raincoat and bring an umbrella. We're like the post office, rain or shine, nothing keeps us from our appointed rounds. But if it's really pouring, you can reschedule, or we'll be happy to refund your money in full. No questions asked.